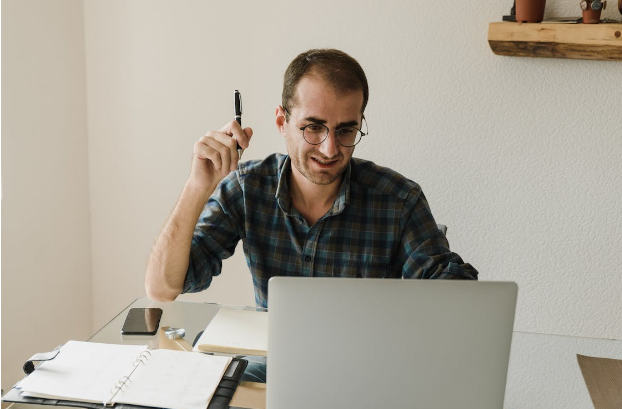 Starting a business in 2023 is a rewarding experience, but it can also be very demanding. Moreover, with so many businesses vying for customers' attention, it's important to have a comprehensive plan in place to make sure you stand out from the competition.
This guide will give you a detailed overview of the steps to be taken to start a successful business in 2023, including finding the perfect business idea, writing a business plan, researching your competition, creating a brand book, building a strong website, and finding excellent names with a reliable company name generator.
Five Essential Tips for Starting a Successful Business in 2023
Locate the Perfect Business Idea
When starting a business in 2023, the first and most important step is to find the perfect business idea that aligns with your strengths and passions.
Popular startup ideas include online stores, virtual assistant services, subscription services, mobile apps, and more. To test if a business idea is right for you, consider how much time and money you can invest in it, your target market, and the skills and experience you have that'll help you succeed.
Write a Detailed and Practical Business Plan
Once you've identified a business idea that aligns with your strengths and passions, the next step is to develop a business plan. Writing a business plan is integral for any business and will serve as a roadmap for success.
It should include an overview of your business and its goals, a description of your target market and how you plan to reach them, an analysis of your competition, a description of your products and services, and a financial plan.
You should also include detailed plans on how you intend to set up your Google business profile in order to account for customers who search for you online.
When writing your business plan, it's important to have a clear business vision. For example, Tesla's business vision is to "accelerate the world's transition to sustainable energy." This vision provides a clear direction for the company and helps it stay focused on its mission.
Make Sure You Completely Research Your Competition
Before you launch your business, it's essential to do research on your competition. This includes understanding their products and services, pricing, target market, and marketing strategy. It's important to know who your competitors are and how they are positioning themselves in the market.
To perform a competitive analysis, start by researching each of your competitors' brands. Look at their logos, taglines, website design, and other elements that make up their brand identity. Then, compare their products and services to yours and analyze their pricing, target markets, and marketing strategies.
Once you understand your competition well, you can adjust your business plan accordingly.
Create a Comprehensive Brand Book
Having a compelling brand identity is essential for any successful business. A brand book is a document that outlines your brand's values, mission, look, and feel, as well as how it should be represented across all platforms.
It's important to create a brand book and consult with a reputation manager such as Rainmaker Reputation when starting a business because it will serve as a guide for how your brand should be portrayed.
For example, Apple's brand book includes a description of its core values, mission statement, and visual identity. It outlines how its logo and other visuals should be used and provides guidelines for the tone and voice of its communications. It's a great example of a comprehensive brand book and can serve as inspiration for creating your own.
Build Yourself a Strong Website and Social Media Presence
Having a strong website and social media presence is essential for any business in 2023. Your website should be well-designed, simple to use and provide an excellent user experience. It should be optimized for search engines, mobile devices, and social media. To create a strong website, consider the following tips:
First, use a modern design that reflects your brand. For example, Netflix has a sleek and contemporary website that matches its brand and appeals to its target audience. Second, ensure that the website is easy to navigate and that all pages are linked together.
Finally, ensure the website is optimized for search engines and mobile devices so that it can be easily found by potential customers.
In addition to creating a solid website for your business, you should also pay attention to building an excellent social media presence for your business as well. This includes gathering enough followers on Instagram, Twitter, Facebook, and other social media sites.
Finding a Great Name is Super Important
Finding a great name for your company is critical, and it is the icing on the cake for a great brand. It is one brand element that can determine how well your business is accepted by your target audience.
Your company name should be distinct, memorable, and consistent with your brand. It should also avoid any potential trademark conflicts and have a matching domain name.
Additionally, you should use audience testing before choosing your name to ensure that it resonates with your target audience.
By following all the steps we've listed and using the tips and examples provided, you'll be well on your way to beginning a successful business in 2023.
Grant Polachek is the head of branding at Squadhelp, a 3X Inc. 5000 company that develops unique, captivating, and memorable brand identities for both established and start-up companies. As the leading naming agency, we have combed through more than a million names in order to provide a complete list of distinctive domain and company names that are available for adoption anywhere.